Homemade Asiago Everything Bagels
Yields: 12 Servings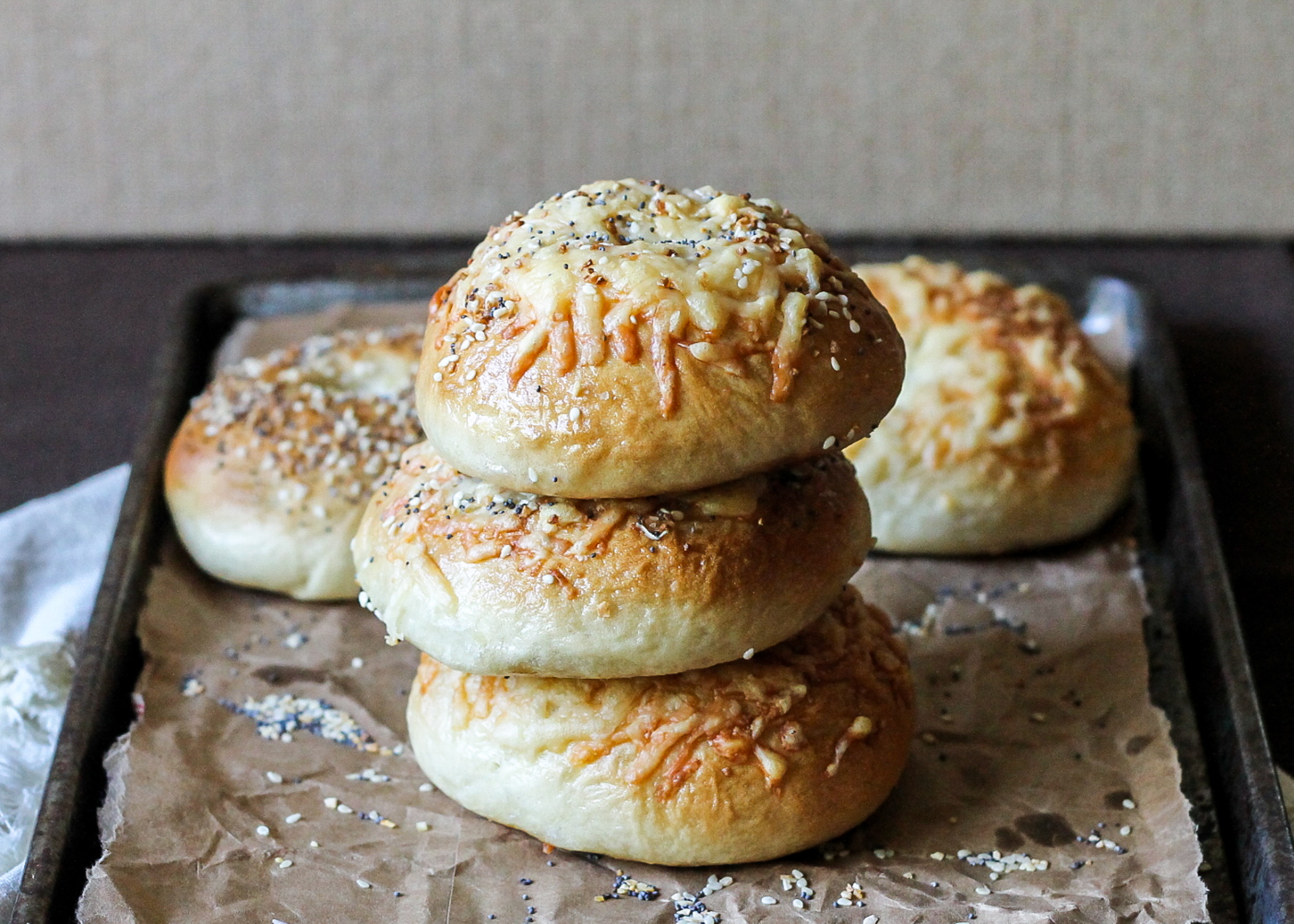 Enjoy these fresh and flavorful bagels as is or make a sandwich out of the situation. Creamy hummus with veggies or simply more cheese is always a good place to start.
1 1/4 cups warm water (105°F to 110°F)
1 (1/4-ounce) packet instant dry yeast (2 1/4 teaspoons)
4 cups bread flour
2 tablespoons honey
2 teaspoons kosher salt
4 teaspoons granulated sugar
1 large egg white
Asiago cheese
Sesame seeds
Instructions are at http://www.bakerita.com/homemade-asiago-everything-bagels/.
Nutrition
Calories: 262

Fat:

1.40308308189 grams

Carbs:

52.2830333024 grams

Protein:

8.71627044174 grams