Apple Butter Old Fashioned
Yields: 1 Serving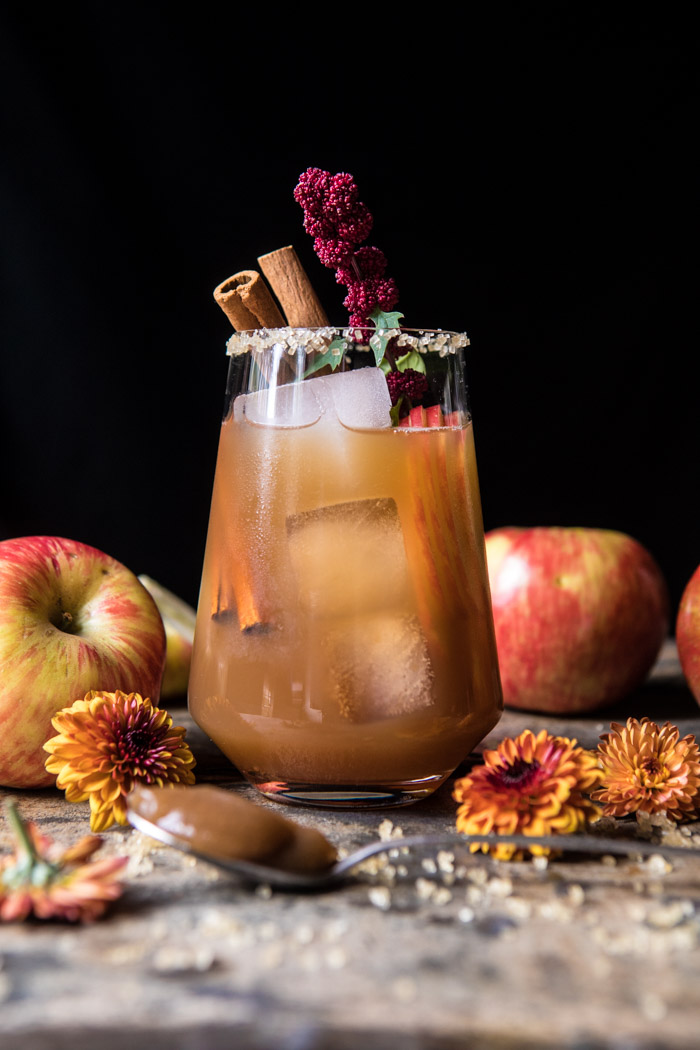 Autumn is here and that means this apple butter old fashioned needs to be on your Saturday to-do list. If there was ever a fall cocktail to love, this has got to be it. It's loaded with all things warm and cozy...hello to homemade apple butter, cider, lemon, orange bitters, bourbon, and ginger beer for topping.
coarse sugar
1/4 cup apple cider
juice from 1/2 a lemon
1 dash orange bitters
1 tablespoon apple butter
2 ounces bourbon
ginger beer or ginger kombucha
thinly sliced apples and cinnamon
Instructions are at https://www.halfbakedharvest.com/apple-butter-old-fashioned/.
Nutrition
Calories: 190

Fat:

0.122599999964 grams

Carbs:

14.979849995 grams

Protein:

0.205899999954 grams