Peking Duck Arepas
Yields: 10 Servings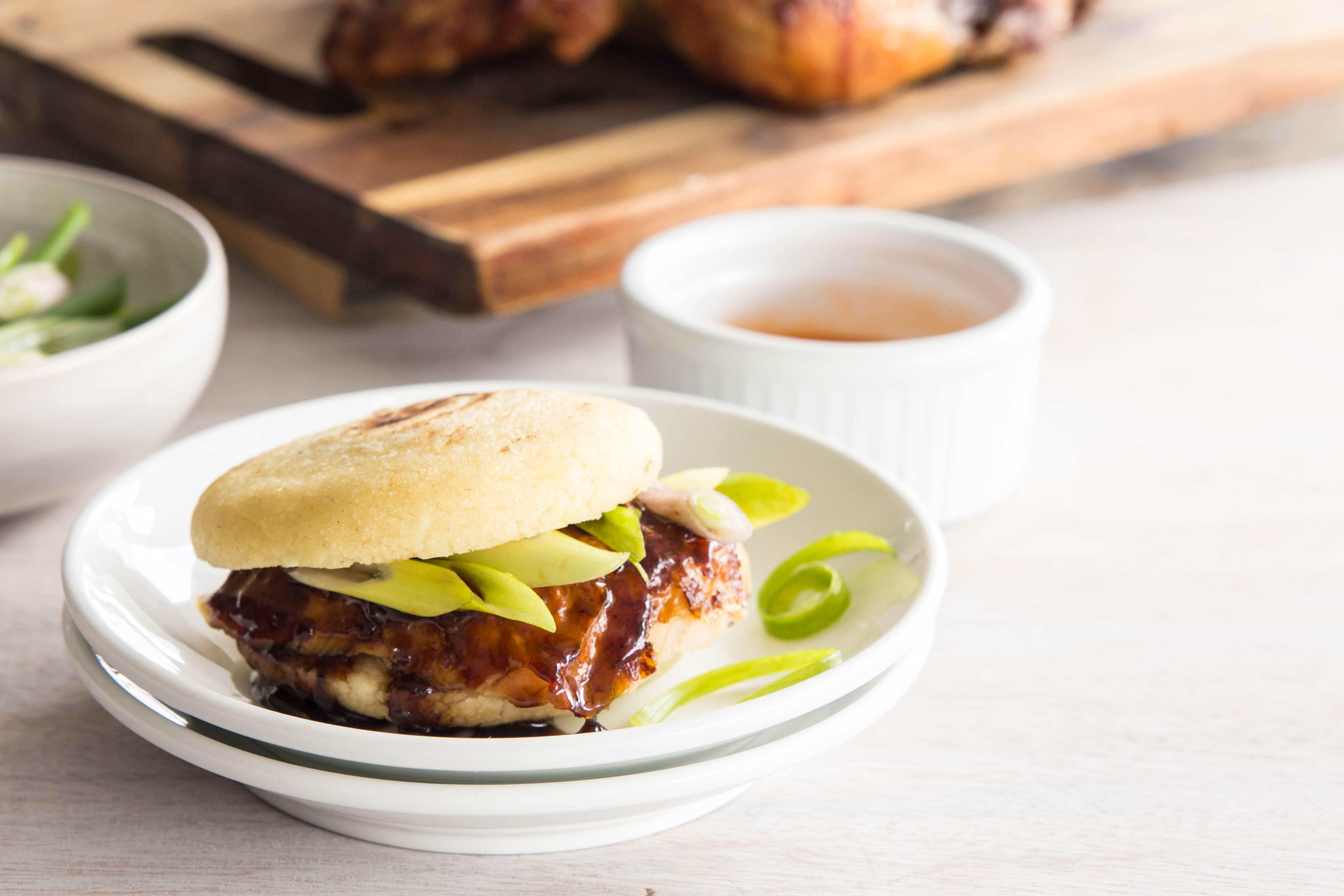 For the arepas:
2 cups P.A.N.® Pre-Cooked White Corn Meal
2 1/2 cups water
1 teaspoon salt
For the filling:
1 Peking duck (or chicken)
1 scallion
hoisin sauce to taste
For the arepas: In a bowl, gradually combine the water, salt and P.A.N.
Pre-cooked White Cornmeal.
Blend for 2 minutes until a smooth dough is formed.
Let sit for 5 minutes. Divide the dough into 8-10 equal-sized portions.
Next, shape the dough into balls and flatten into 4- to 5-inch thick disks with the palm of your hand. Set a griddle to medium heat and pan-fry the arepas for 5 minutes per side.
While still hot, use a knife to slice one side of the arepas open.
Fill with the Peking duck and then add the hoisin sauce and scallions. Serve immediately..
Nutrition
Calories: 0

Fat:

0.00306733333333 grams

Carbs:

0.114420666667 grams

Protein:

0.02818 grams