Sonoma Chicken Salad
Yields: 6 Servings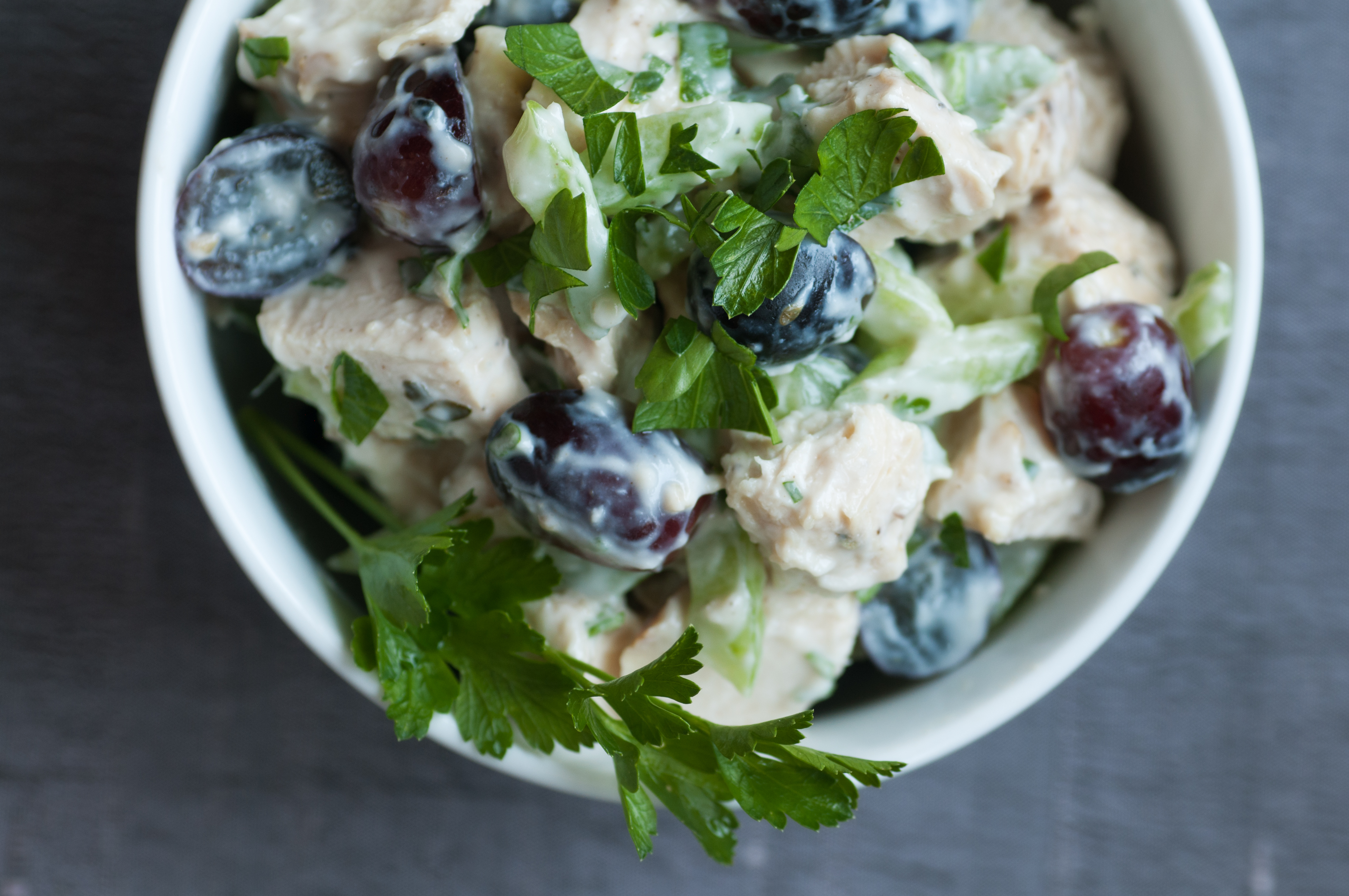 Best Chicken Salad EVER!! (And I hate chicken salad!)
For Dressing
1 cup Mayonnaise
4 teaspoons Apple cider vinegar
5 teaspoon Honey
2 teaspoons Poppy Seeds
Sea salt
Pepper
For Salad
2 pounds Chicken breast
3/4 cup Pecan pieces
2 cups Red seedless grapes
1 stalk Celery
Prepare the dressing by thoroughly mixing together all dressing ingredients in a bowl.
Refrigerate until ready to dress the salad.
The dressing can be prepared 2 days ahead. Prepare/cook chicken.
When the chicken is cooked and chilled, dice into bite-sized pieces and transfer to a large bowl.
Stir in pecans, grapes, celery, and dressing..
Nutrition
Calories: 478

Fat:

25.5502259822 grams

Carbs:

26.3033075057 grams

Protein:

37.2332025373 grams