Fall Harvest Quinoa Salad
Yields: 4 Servings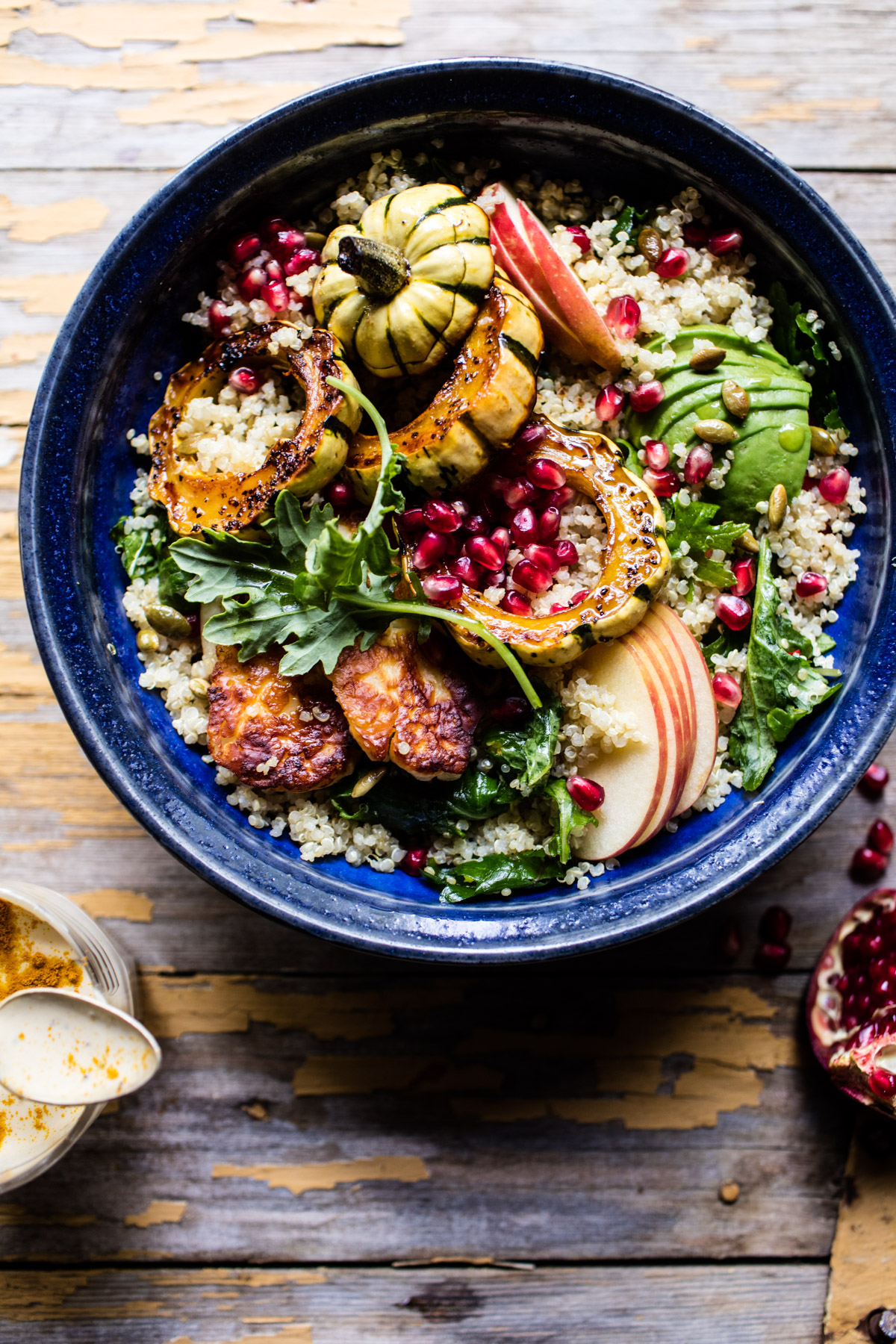 This fresh, beautiful salad is almost too pretty to eat! Most types of winter squash will work (delicata, butternut, acorn), but we're partial to sweet and tender delicata.
1 cup uncooked quinoa
1 delicata or acorn squash
2 tablespoons olive oil
2 tablespoons maple syrup
1/2 teaspoon ground cinnamon
1 pinch ground cayenne red pepper
kosher salt + pepper
1 1/2 cups baby kale
1 apple
1 pomegranate
1/4 cup toasted pumpkin seeds or roasted pistachios
8 ounces halloumi cheese
1 avocado
1/4 cup tahini
2 tablespoons lemon juice
1 tablespoon apple cider vinegar
2 tablespoons olive oil
1/2 teaspoon ground turmeric
kosher salt + pepper
Instructions are at http://www.halfbakedharvest.com/fall-harvest-quinoa-salad/.
Nutrition
Calories: 503

Fat:

23.1471212583 grams

Carbs:

66.6795903168 grams

Protein:

12.8227212522 grams