Helen's Low-Carb "Potato" Salad
Yields: 6 Servings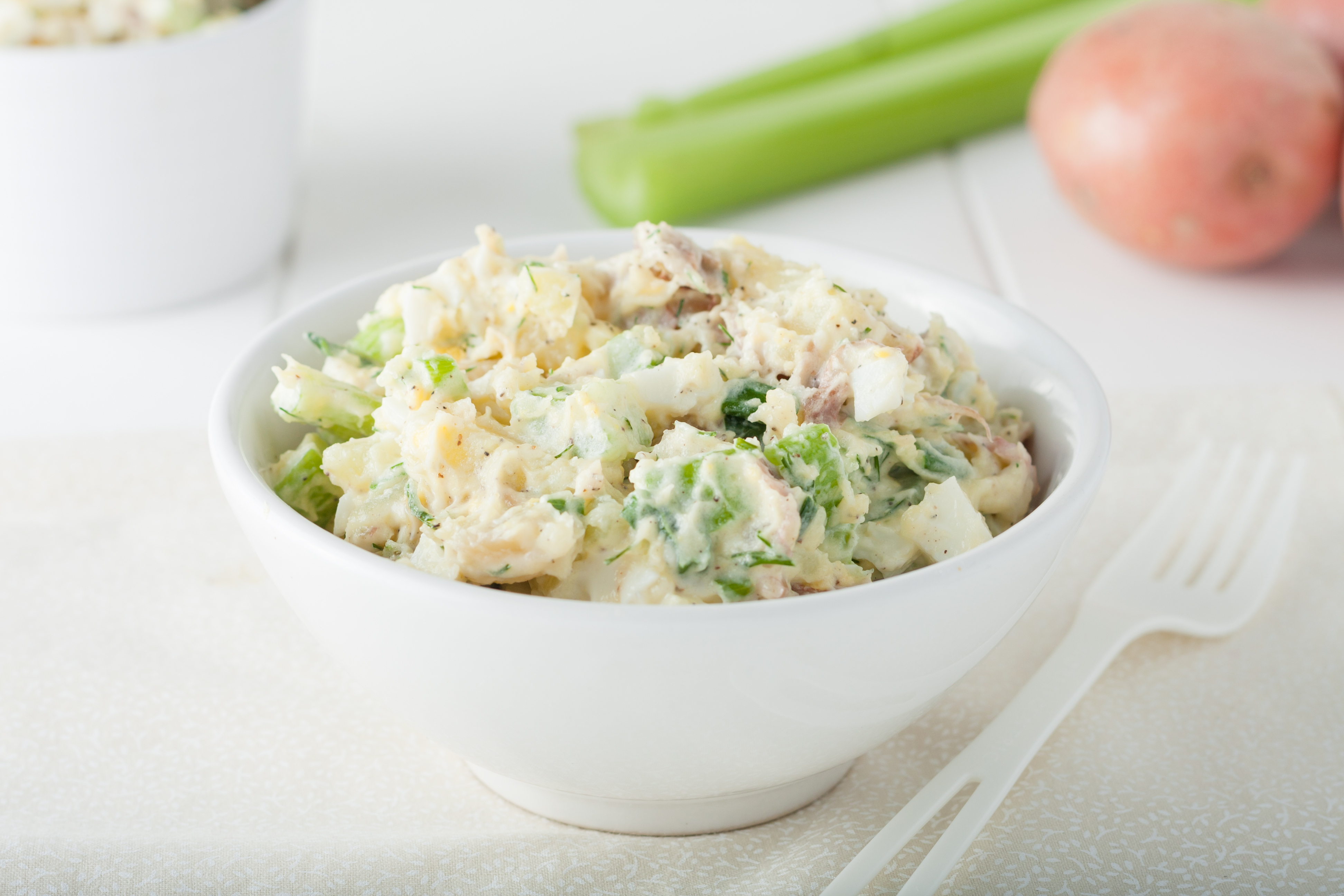 A great low-carb alternative to an all-time summer favorite.
16 ounce frozen cauliflower
4 each hard boiled eggs
2 medium celery stalks
3 green onions
3 tablespoons yellow mustard
1/2 cup mayonnaise
2 tablespoons dill pickle relish
1/8 teaspoon celery seed
1/4 teaspoon pepper
1/2 teaspoon salt
Pinch
Cook the cauliflower until soft, but not mushy; drain well.
Cool, then cut in small pieces.
Mix the mustard with the mayonnaise, then mix all ingredients into the cauliflower.
Chill at least 2 hours..
Nutrition
Calories: 241

Fat:

17.4857682882 grams

Carbs:

16.2643396965 grams

Protein:

6.68945721582 grams
Recipe by Big Oven.com