Pistachio Cinnamon Chicken Salad
Yields: 6 Servings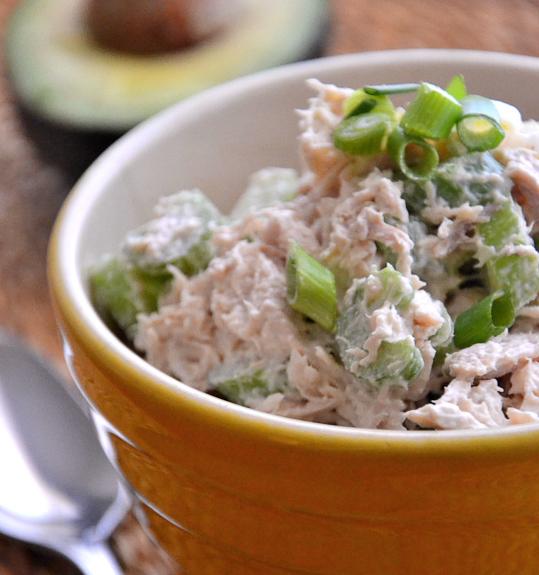 Original recipe from Skinny Taste: http://www.skinnytaste.com/2013/01/pistachio-cinnamon-chicken-salad.html Here's the easiest chicken salad recipe that will impress even the pickiest of eaters. In this recipe, cinnamon and pistachios are used to healthfully brighten up the dish, while adding fragrance and flavor. Serve this chicken salad as an afternoon snack with whole grain crackers or sliced vegetables; or for lunch atop a bed of mixed greens and whole grain bread. I've used Greek plain yogurt instead of mayonnaise to cut the fat and a bit more protein and flavor to each bite!
16 oz chicken breasts
1 1/2 cups Greek yogurt
1/2 cup pistachios
1 tsp ground cinnamon
1 tsp fresh lime juice
4 fresh basil leaves
1 stalk celery finely chopped
1/4 tsp sea salt
1/4 tsp freshly ground pepper
2 each scallions
Shred cooked chicken breast using a fork; place in a large mixing bowl. Add remaining ingredients; gently toss to combine.
Transfer to serving bowls.
Serve chilled or at room temperature.
Sprinkle with additional scallions..
Nutrition
Calories: 186

Fat:

7.28560824495 grams

Carbs:

3.89975395825 grams

Protein:

25.7407686333 grams