Bean quinoa salad
Yields: 6 Servings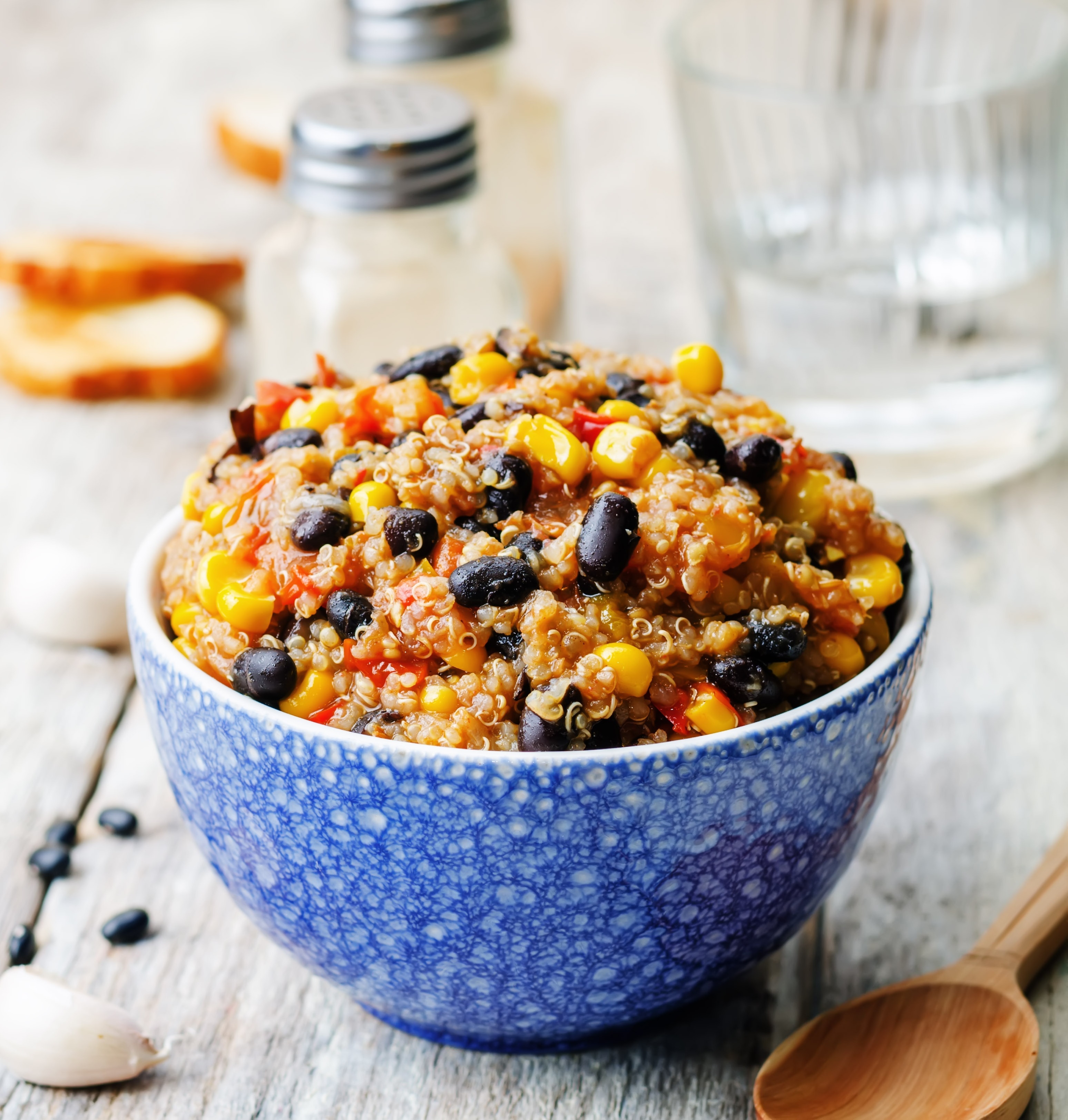 Fresh summertime bean salad awesome side dish
1 Can Black beans
1 Can Chick peas
1 Can Pinto beans
1/3 Cup Quinoa
1/2 Small white onion
2 Limes
Fresh ground pink Himalayan salt to taste
2 Ears Corn
Rinse all beans in colander, drain and place in bowl.
Cook quinoa add to bowl of beans.
Dice onion finely and add to bowl along with the corn.
(Shoe peg corn could also go well with this recipe) mix thoroughly squeeze limes over everything sprinkle with salt mix well.
Serve chilled..
Nutrition
Calories: 299

Fat:

2.82284151406 grams

Carbs:

59.0157376071 grams

Protein:

14.1696599837 grams