Spinach and Strawberry Salad with Pepper Vinaigrette
Yields: 4 Servings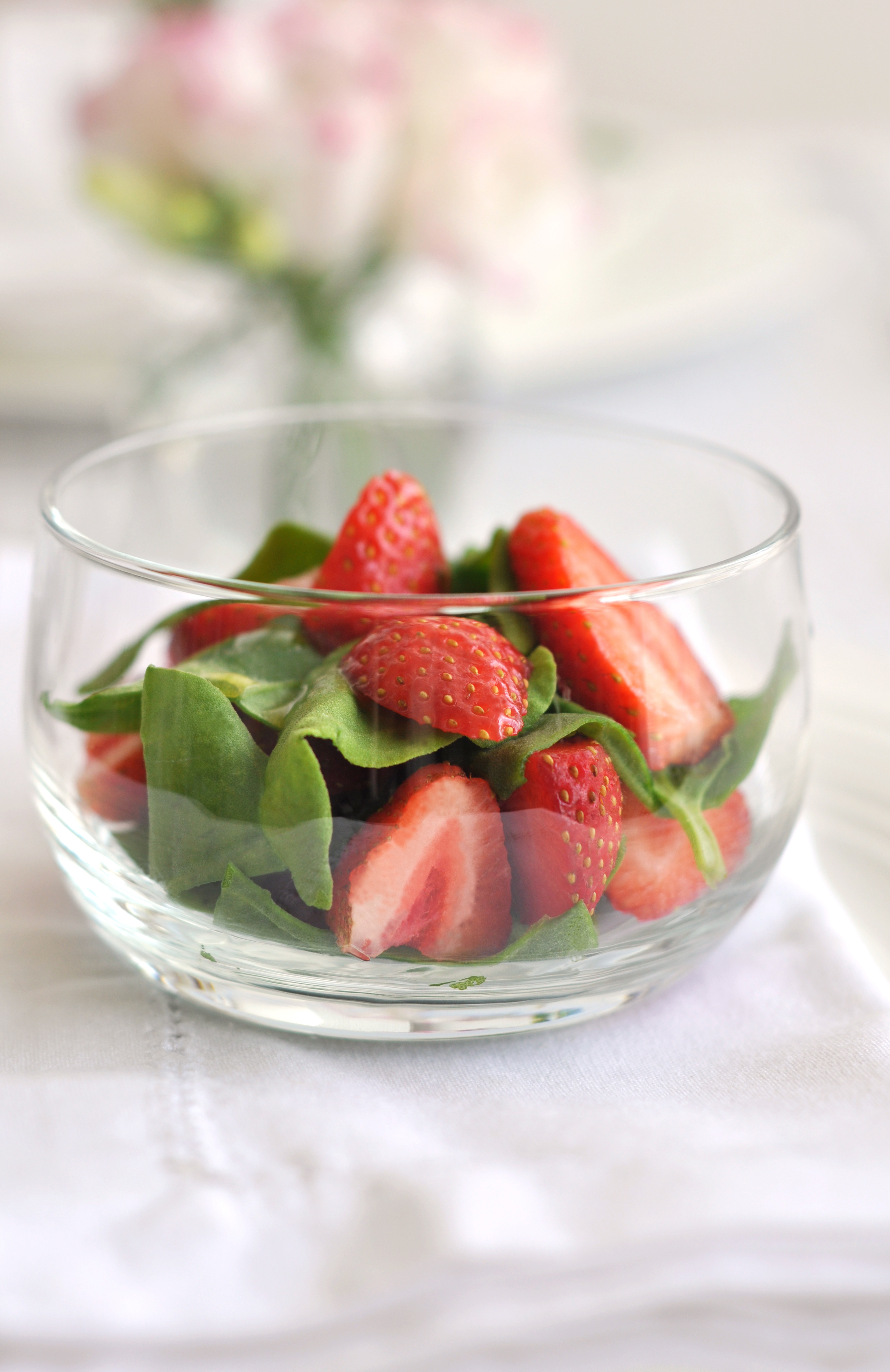 2 tb Safflower Oil
1 tb Cider vinegar
2 ts Honey
1/4 ts Black pepper
1 ds Hot pepper sauce
1 ds Cayenne pepper
6 oz Fresh Spinach
12 Strawberries
In small bowl, combine dressing ingredients.
In a salad bowl, toss spinach with dressing.
Toss in strawberries.
Garnish with toasted sesame seeds.
Variations: *Add halved seedless grapes or substitute them for strawberries *Add 1/4 cup slivered almonds Recipe by: 15 Minute Vegetarian Gourmet Posted to MC-Recipe Digest by Meg Antczak on Apr 19, 1998.
Nutrition
Calories: 87

Fat:

7.09337193251 grams

Carbs:

5.81296588818 grams

Protein:

1.47012620267 grams