Healthy Egg Salad
Yields: 1 Serving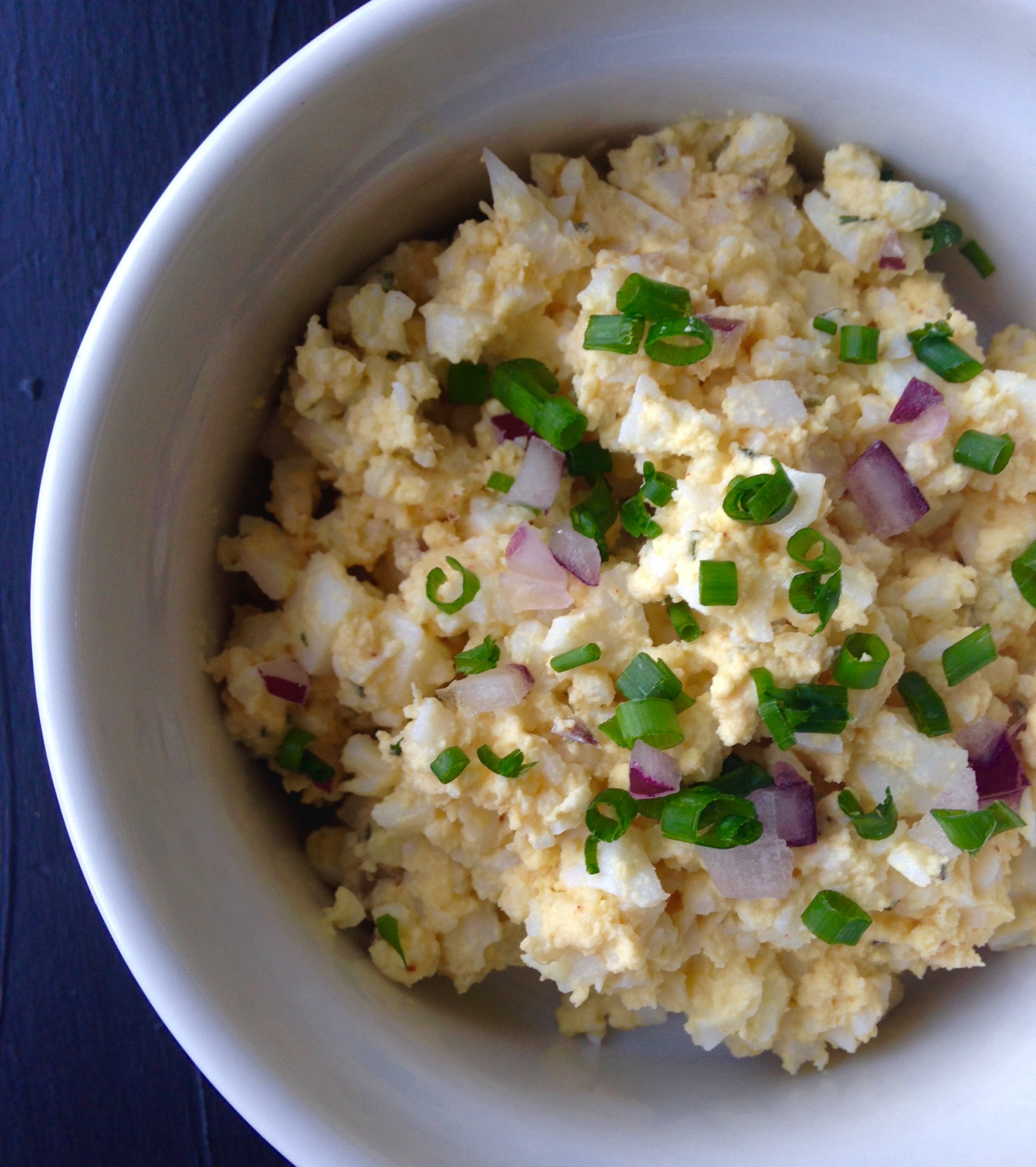 Enjoy this egg salad in a sandwich for a healthy, protein-packed lunch or a light dinner.
2 Eggs; hard-boiled
2 teaspoons Vegan mayo, or to taste
1 squeeze Fresh lemon juice
1/2 teaspoon Red onion
1 pinch Dried parsley
1 pinch Paprika
1 pinch Ground mustard
to taste, Salt
to taste, Freshly ground pepper
Fresh chives
1 leaf Red leaf lettuce
1 slices Vine tomato
Mix eggs with mayo and lemon juice to combine. Stir in onion, parsley, paprika, mustard, salt and pepper.
Taste and adjust ingredient amounts to your liking. Garnish with chives. Enjoy as is or make a sandwich with the tomato and lettuce..
Nutrition
Calories: 156

Fat:

10.6116666667 grams

Carbs:

1.27566666622 grams

Protein:

12.5983333333 grams