Lemongrass and Coconut Noodle Soup
Yields: 4 people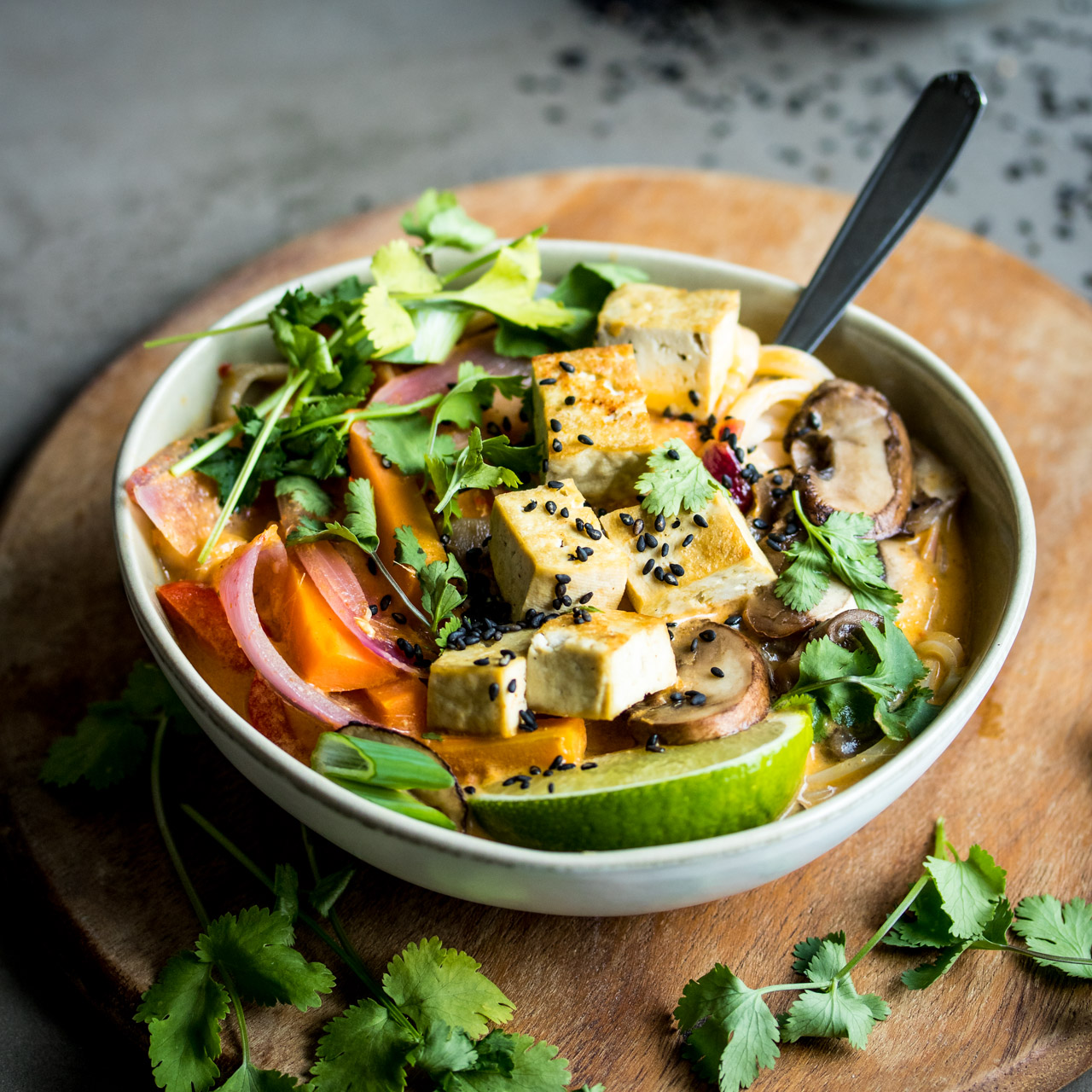 Vegan Lemongrass Coconut Noodle Soup. Absolutely packed full of flavour and texture! Feel free to swap in chicken breast for the tofu if you like.
Soup Base:
1 tsp Cumin Seeds
2 tsp Coriander Seeds
3 cloves Garlic
1 stalk Lemon Grass
1 inch piece Fresh Ginger (or to taste)
1 Lime
2 medium Red Chilis (or to taste)
2 tsp Soy Sauce (sub tamari for a gluten free)
Everything Else:
1 (200g) block Tofu
1 Carrot
1 Red Onion
1 Red Pepper
2 cups (170g) Mushrooms
1 can Coconut Milk
2 cups (550ml) Vegetable Broth
200 g Rice Noodles (dry weight)
1 Spring Onion
1 handful Fresh Coriander (Cilantro)
Sesame Seeds
Instructions are at http://laurencariscooks.com/lemongrass-coconut-noodle-soup/.
Nutrition
Calories: 310

Fat:

28.1525654998 grams

Carbs:

16.6364321107 grams

Protein:

4.20668922204 grams