Thai Curried Butternut Squash Soup
Yields: 4 servings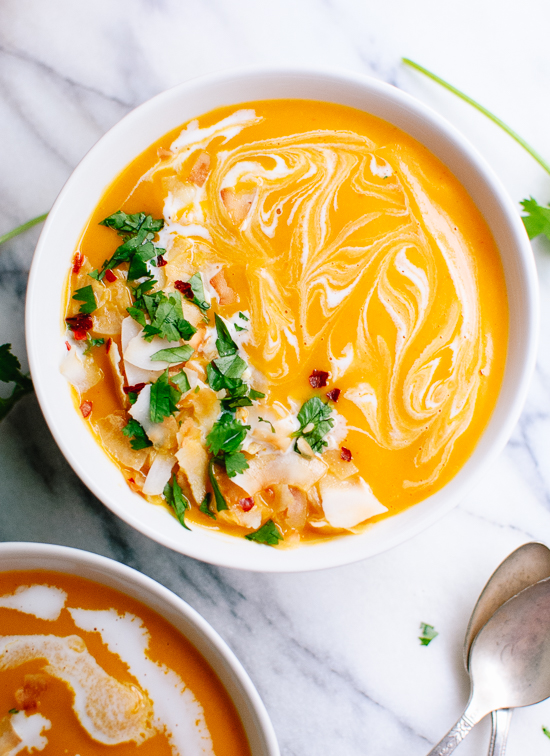 Use 3 tablespoons of Thai red curry paste for a spicier, more flavorful soup. Don't forget the toppings! Unsweetened coconut flakes add a nice crunch.
2 tablespoons coconut oil or olive oil
2 pound butternut or kabocha squash
1 medium yellow onion
4 garlic cloves
2 to 3 tablespoons Thai red curry paste
2 teaspoons ground coriander
1 teaspoon ground cumin
1/4 teaspoon sea salt
1/8 teaspoon red pepper flakes (up to 1/4 tsp for spicier )
1 tablespoon fresh lime juice
4 cups (32 oz) vegetable broth
1/2 cup full fat coconut milk for drizzling on top
1/2 cup unsweetened coconut flakes
1 handful fresh cilantro leaves
Instructions are at http://cookieandkate.com/2014/thai-curried-butternut-squash-soup/.
Nutrition
Calories: 95

Fat:

7.07891015622 grams

Carbs:

7.89456968729 grams

Protein:

1.65646718737 grams