Steve's French Onion Soup
Yields: 8 Servings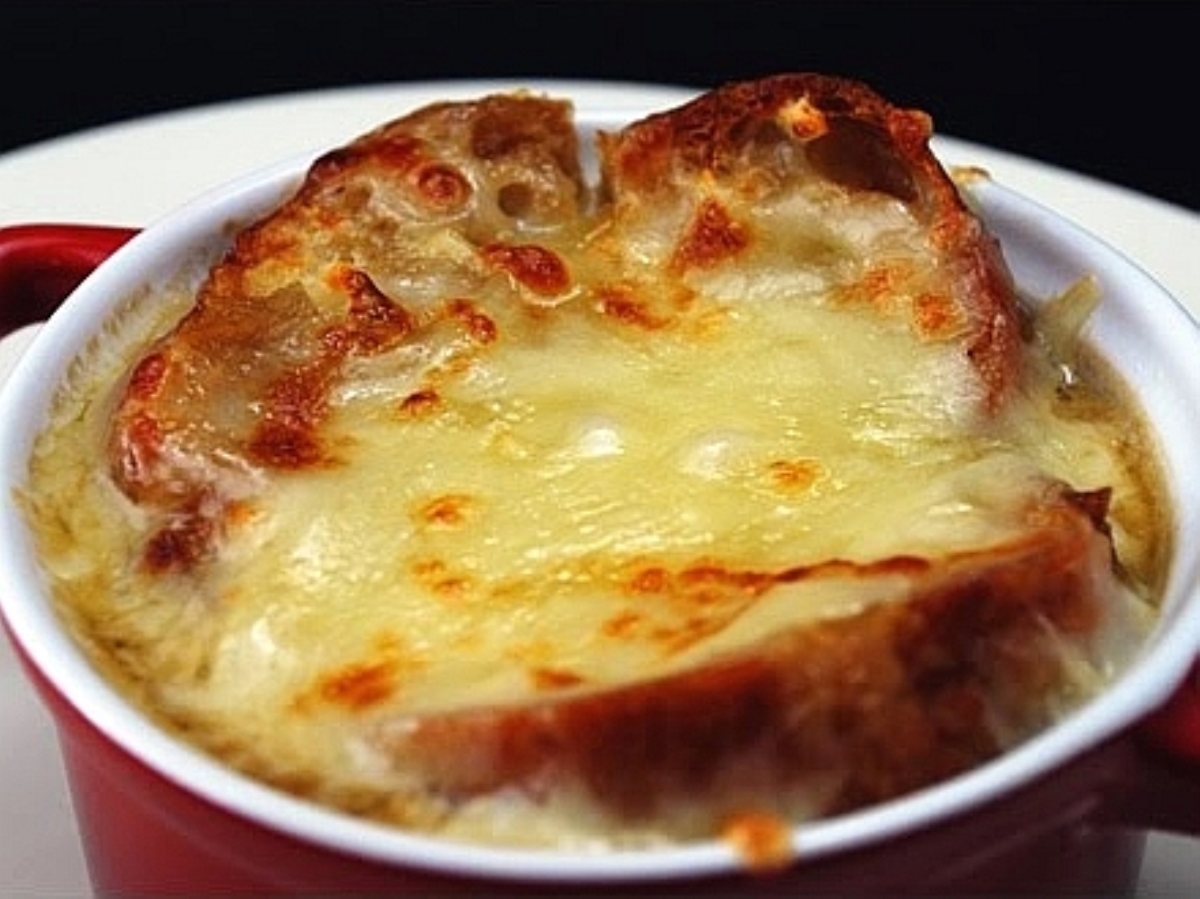 French Onion Soup is ideal for an autumn or winter night. Traditional French Onion Soup uses beef broth, but, since my wife doesn't eat red meat, I usually make it with chicken and vegetable stock.
7 large Red Onions
6 tablespoon Butter
2 teaspoons Black Pepper
3 teaspoon Salt
2 Bay leaf
3 quarts Stock - Beef, Chicken, Vegetable
2 teaspoons Salt
1 cup Emmanthaler Cheese
1 cup Gruyere
1 Baguette
Slice onions 1/8 inch thick.
In a large stockpot, melt butter over low heat.
Place onions in it and cook slowly for 1 1/2 hours.
Add stock and bay leaves and simmer for 1 hour.
Salt to taste.
Slice baguette bread in 1/2" slices.
Put in toaster, to a medium brown. Turn on broiler.
Remove bay leaves.
Spoon soup into oven-safe serving dish, top with toast and equal mixture of the grated Emmenthaler and Gruyere.
Place under broiler, broil 3-6" away from heat for approximately 3-5 minutes.
(Watch it carefully -- you want a nice browning but not burning.).
Nutrition
Calories: 466

Fat:

18.4129442745 grams

Carbs:

59.2011810417 grams

Protein:

17.8383203125 grams