Curry Pumpkin Soup
Yields: 6 Servings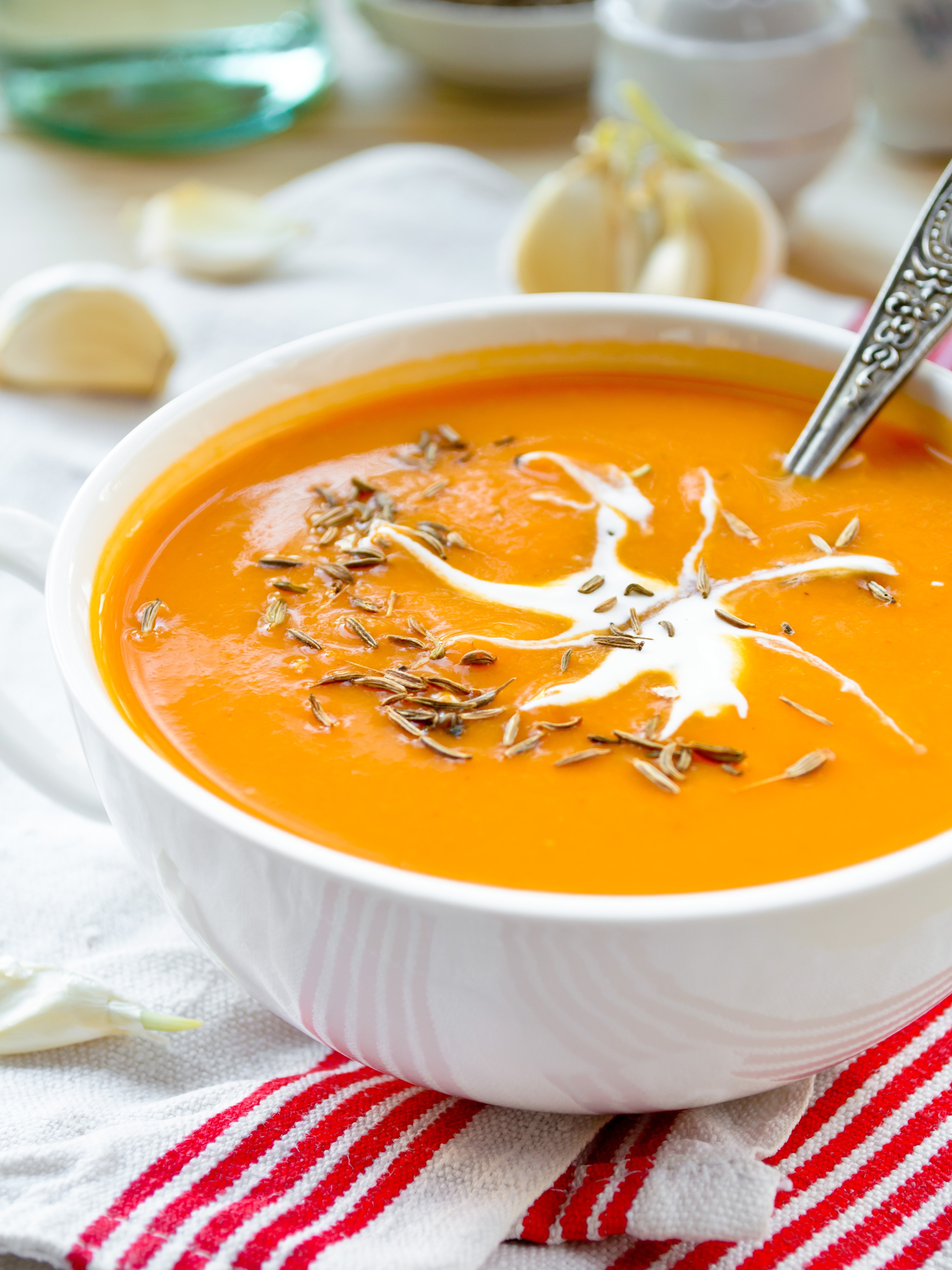 A quick and easy soup, perfect for a cold day.
2 tablespoons Canola oil
1 kilogram (2.25 lbs) Pumpkin
3 Potatoes
1 Onion
1 clove Garlic
1/3 cup Red curry paste
400 mililiters (1.7 cup) Coconut milk
2 cups Vegetable stock
Yoghurt, natural
Pepper, cracked black
Cook onion and garlic in oil until soft. Stir in curry paste and cook for 1 minute. Add pumpkin, potatoes, coconut milk and stock. Bring to boil and simmer for 15 minutes. Puree in batches. Serve with yoghurt and pepper..
Nutrition
Calories: 133

Fat:

0.89637666732 grams

Carbs:

30.1691166771 grams

Protein:

3.16159333393 grams