Butternut Squash Soup
Yields: 4 Servings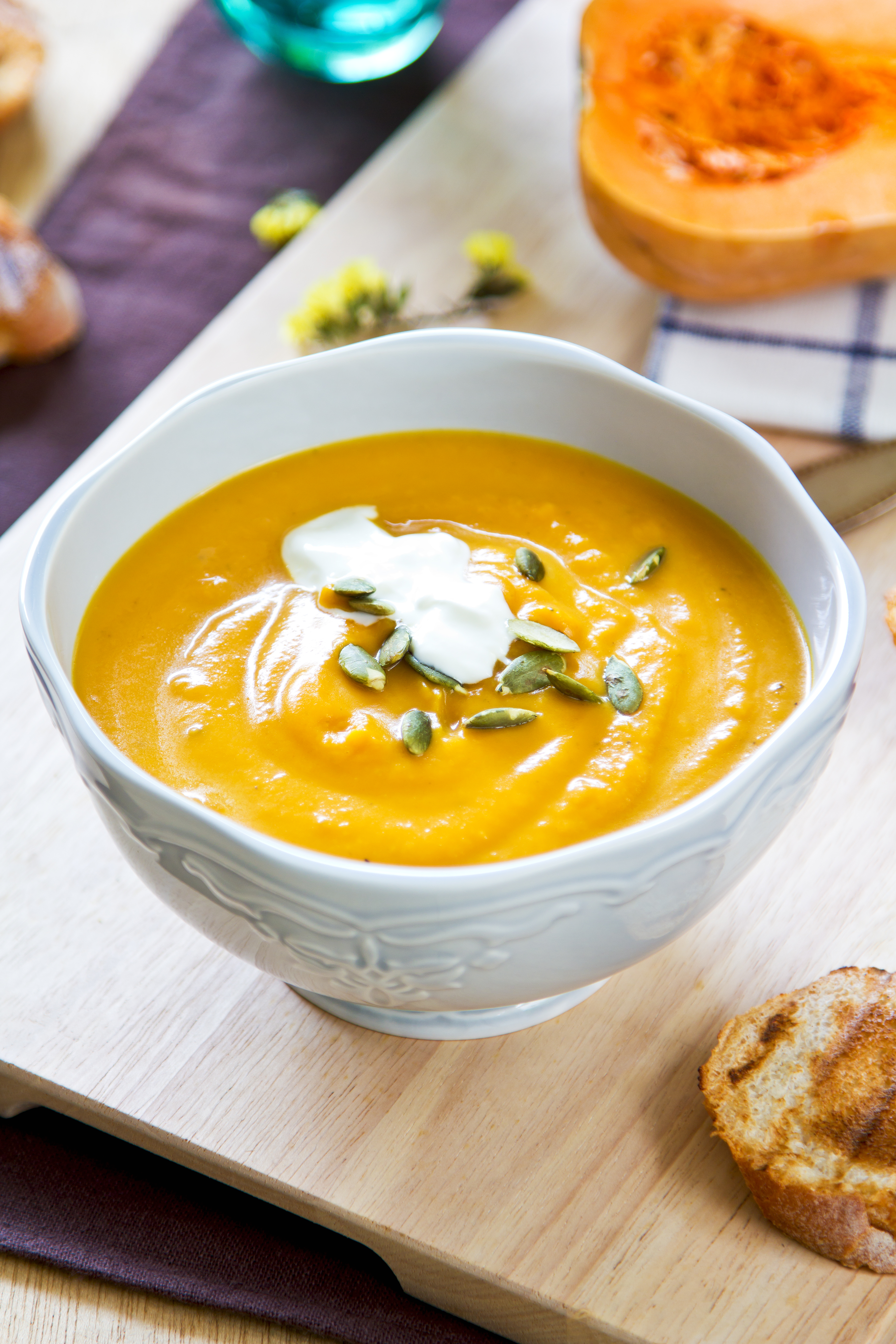 Butternut squash and onion are roasted in the oven, seasoned with salt and pepper and pureed into a delicious soup.
1 whole butternut squash
1 medium onion
1 tablespoon olive oil
1 teaspoon kosher salt
0.5 teaspoon Black Pepper
Preheat the oven to 425 degrees Peel the butternut squash, remove seeds and cut into about 1 1/2 inch cubes.
Peel the onion and chop into large pieces.
Line a baking sheet with foil and oil the foil.
Spread the squash pieces on one side of pan and the onion on the other side of pan.
Drizzle the oil on the vegetables and bake for 45 minutes or until tender, tossing after 20 minutes or so. Remove from oven and pour into a pot.
Season with salt and pepper.
Using a hand held blender, add about 2 cups boiling water and puree until smooth. Adjust final seasoning with salt and pepper.
Consistency may also be adjusted with additional boiling water.
Garnish with plain yogurt or sour cream..
Nutrition
Calories: 142

Fat:

3.6350575 grams

Carbs:

28.92422625 grams

Protein:

2.57124375 grams