Tortilla Lime Soup (Vegan)
Yields: 4 Servings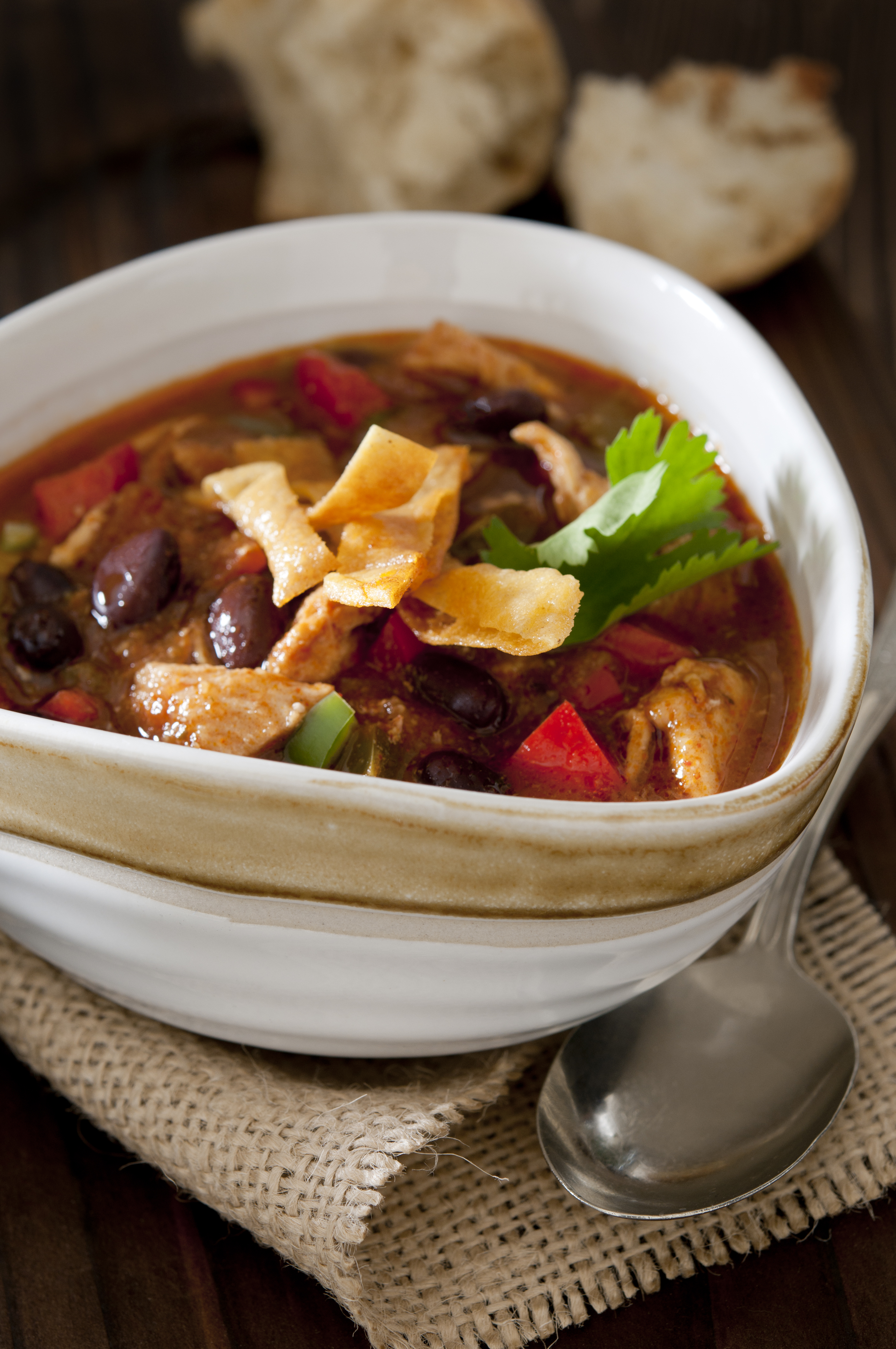 This Mexican-Central American soup gets zest from fresh lime juice and fresh cilantro. I make this with refried beans or rice and beans, since both use a common onion celery base, and the soup uses a cup of refried beans. I avoid packaged stock, which usually has the wrong base flavors and spices. Instead, I use my own vegetable base and add ground whole spices.
1 onion
2 sticks celery
2-3 cloves garlic
2 plum tomatoes
1 cup fresh cilantro
2 cups refried beans
2 cups water
1/2 tsp cumin
3-4 leaves bay leaves
1/4 tsp black pepper
1/4 tsp salt
1-2 juice limes
2 baked tortillas or tostadas
In pan, brown onion, 5 min.
Add celery, tomato, garlic and half the fresh cilantro and saute, 5 min.
This makes a fresh and aromatic vegetable base. Grind whole spices together and save.
Add refried beans, ground spice mix and water, bring to boil, and reduce heat to simmer, 20 min. To finish, mix in lime juice, other half of fresh cilantro, broken tortilla and serve..
Nutrition
Calories: 128

Fat:

1.53028020834 grams

Carbs:

22.7781679167 grams

Protein:

7.08876937502 grams